It is with great pleasure that R2 will be participating and presenting at the AGC Flemion® Membrane & Chlor-Alkali Technology Symposium in Orlando.
It will be a valuable educational and networking event for chlor-alkali producers of all levels of experience with a full agenda covering topics ranging from basic membrane operation and function to brine management, voltage monitoring and analysis and other ways to improve the performance of your facility.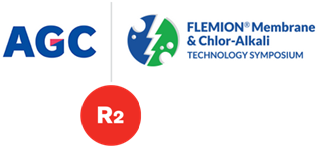 R2 will be making a presentation on how high-speed measurement and automated analysis of single-cell voltages will help protect your membranes.
An event you won't want to miss!  October 4th – 6th 2017 at The Ritz-Carlton, Orlando Grande Lakes