R2, the leading experts in chlor-alkali safety and performance optimization, are launching version 6.0 of their popular EMOS® Asset Management Database (AMD) software, an invaluable tool for tracking plant assets such as anodes, cathodes, and membranes, as well as their respective attributes (manufacturer, residual coating thickness, maintenance history, etc). Specifically designed for chlor-alkali producers, AMD is the tool of choice to save time and increase productivity in maintenance activities. AMD 6.0 features more powerful reporting capabilities to generate valuable insights and optimize plant performance.
"All chlor-alkali plants are faced with the challenge of keeping track of assets statuses and properties" said Gilles Tremblay, President and Founder of R2. "Over the years, many plants all over the world have chosen AMD to simplify their asset tracking. AMD 6.0 was designed based on customer inputs and it will help even more chlor-alkali producers to increase their productivity and prioritize their maintenance activities."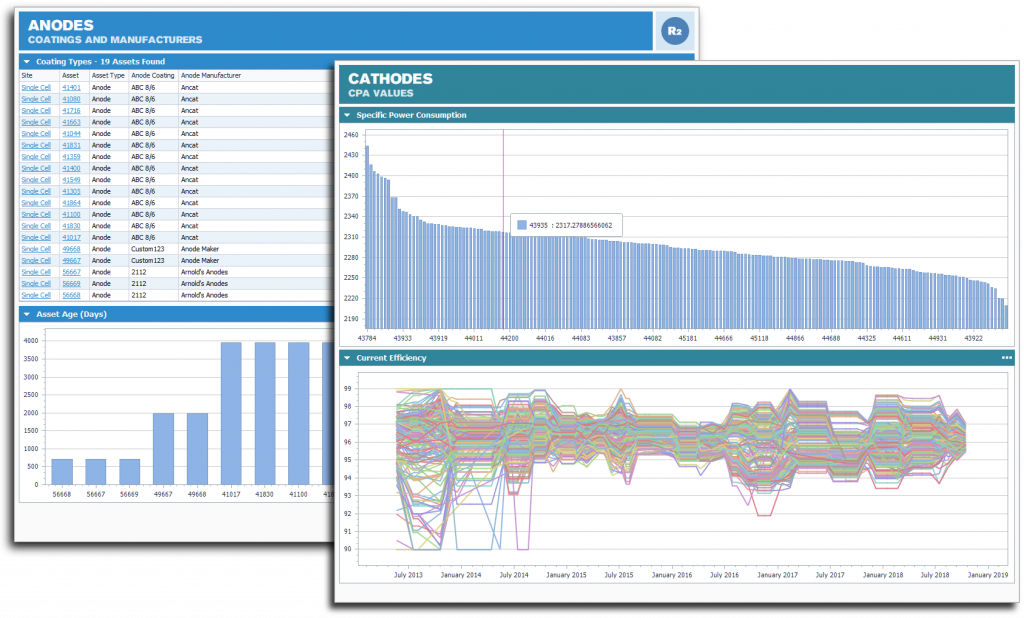 sIMPLIFY YOUR ASSET TRACKING
In fact, AMD helps maintenance staff and process engineers in getting quick answers to their questions such as:
What type of membrane is installed in electrolyzer X?
When was a membrane last replaced?
Can this anode be reused? How much residual coating is left?
Which assets perform better?
With easy to use drag and drop asset movement, and integrated data input validation, AMD saves time and improves data quality of all types of plants (filterpress, single element, sodium chlorate, diaphragm, etc). In addition, chlor-alkali producers can easily export and import data to and from existing systems, thanks to Microsoft's Excel compatibility.
pRIORITIZE YOUR MAINTENANCE
AMD 6.0 offers many new and improved functionalities that allow for better maintenance planning and easier identification of asset issues:
More reporting options: maintenance, time-based, and by position.
Data trending in reports.
Multiple user interface improvements.
Improved search functionality.
Cell Performance Analyzer (CPA) values integration, including: U0, k, CE, SPC, and Un (if available).