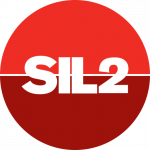 PREVENT INCIDENTS BEFORE THEY HAPPEN
The common cause of most cell room incidents is "hot" cell operation: the top of a membrane melts, the hydrogen and chlorine mix, and the cathode and anode are short circuited. Next, cells start to burn, and explosive gas mixtures ignite in the cell or further downstream in the chlorine production process.
"Hot" cell operation can be the result of an insufficient electrolyte flow to a single cell because of a blocked feed system, a high cell resistance caused by an abnormal coating aging, or a general failure.
Precise and Advanced Detection
We can perform advance detection of all known electrolyser malfunctions in real-time by precisely measuring and analyzing the voltage : current : time relationship of each individual cell.
Injury to personnel and irreversible damage to equipment can thus be prevented by triggering an emergency shutdown of the individual power supplies.
The EMOS® SIL2 SAFETY SYSTEM analyzes the voltage of each individual cell. The accepted voltage range is calculated in real-time based on the:
Rectifier current
Performance of neighbouring cells
Technology specific constraints
Electrochemical boundaries
The EMOS® SIL2 SAFETY SYSTEM helps prevent and protect against irreversible damage caused by all known events.
THE 4 PILLARS OF THE EMOS® SIL2 SAFETY SYSTEM
1. MODA – AN INTELLIGENT DATA ACQUISITION SENSOR
The MODA was especially designed for the cell room environment. It features a high degree of data acquisition precision, a fast sampling rate, temperature compensated measurements, and noise filtering algorithms. An ATEX version of the MODA is also available for installation in zones rated for potentially explosive atmospheres.
2. SILCAM – A LOGIC SOLVER
The SILCAM contains the controller logic responsible for triggering the plant emergency shutdown system whenever an electrolyser or one (or more) of its cells are operating outside of their recommended safety parameters.
3. EMOS® SIL2 SAFETY ALGORITHMS – PROTECTION AGAINST ALL KNOWN EVENTS
For over two decades we have been monitoring electrolytic cells, which has enabled us to develop and integrate advanced algorithms which can help protect against irreversible damage caused by a variety of issues such as:
Anode coating loss
Cathode coating loss
Electrode passivation
Membrane poisoning
Insufficient electrolyte feed
Cell temperature control failure
Electrolyte concentration control failure
Differential pressure out of range
Cell leakage
Membrane pinholes, tears and blisters
Short circuits
4. EMOS® VIEW – A HUMAN-MACHINE INTERFACE
EMOS® VIEW is an application designed to monitor and manage process data obtained from the EMOS® SIL2 SAFETY SYSTEM, PINHOLE DETECTOR, SINGLE CELL TEMPERATURE and EARLY DETECTION ENGINE. or any other OPC compliant system. It is a streamlined user interface specifically tailored to the needs of the operators that displays key performance indicators such as raw and normalized voltages, cell temperatures, and feed. It offers reporting tools for alarms and cell voltages, the ability to trend process data like voltages or cell temperatures, and much more!
The ATEX MODA is an intelligent data acquisition sensor that complies with the IEC 60079-7:2015 standard for zones rated for potentially explosive atmospheres. Designed specifically for the cell-room environment, the ATEX MODA incorporates sampling algorithms that remove any unwanted noise (…)
Download:
English