EMOS® Asset Performance Reports
PERFORMANCE-BASED DECISIONS
The EMOS® Asset Performance Reports is your decision making tool. It provides customizable analysis and reporting capabilities based on the combined information from the EMOS® Safety System, EMOS® Asset Management Database and EMOS® Cell Performance Analyzer.
This powerful tool allows you to track the economic performance of individual cells and cell components (coatings and membranes) in order to determine the optimal replacement or maintenance time.
Analysis of cell/component performance (anode, membrane, cathode)
Trending of specific power consumption, normalized voltage and current efficiency of individual cells
Quantification of production cost savings for replacement of individual cells
Ranking of cells according to calculated savings if replaced
Visualization of component characteristics (membrane/coating type etc.)
Correlation between component characteristics and performance
Performance tracking based on time and produced tons of caustic soda
And much more…
See the EMOS® Asset Performance Reports Datasheet for more information.
VIDEO: Using APR for Maintenance Optimization
If you would like more information on this product now, please Contact Us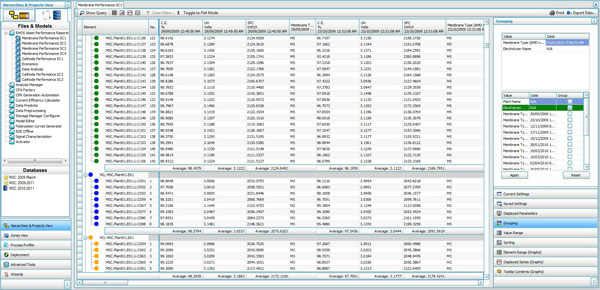 Membrane performance statistics, grouped by membrane type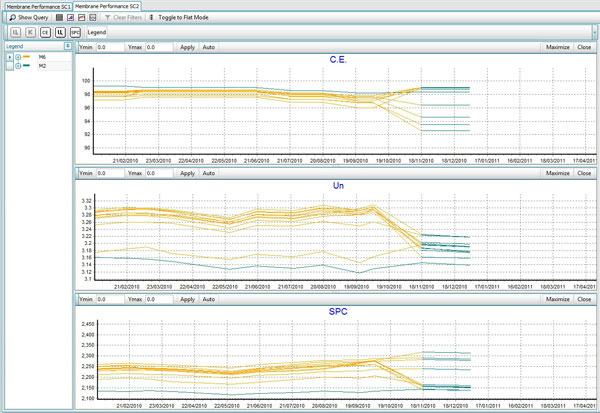 Newer Membranes with Decreased Normalized Voltage but Increased Power Consumption and Decreased Current Efficiency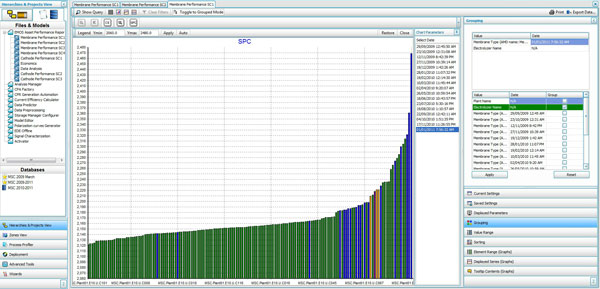 Power Consumption by Membrane Type