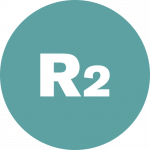 The Perfect Settings for Your Plant
Each industry faces its own unique challenges to increase efficiency and maintain a competitive advantage. "Intelligent Monitoring" solutions have begun to change the way the business world looks at automated processes, allowing for significant growth in revenues through reduction of costs, proving that intelligent systems and the knowledge they bestow directly contributes to the overall profitability of a company.
At R2 we know that the electrochemical industry is no exception and we have devoted our efforts over the past two decades to developing and implementing value-based solutions for chlor-alkali producers.
Optimize Outputs and Costs
A key element in reducing production costs is the ability to know what is going on inside your electrolyser and identifying the exact performance of each of your cells. You can then keep your over-performers and get rid of your underperformers which cost more to operate than to replace. R2 has developed intelligent tools that optimize both outputs and cost, by using neural networks which propose optimal operating parameters in order to optimize key performance indicators.
With our knowledge we can help steer you in the right direction to solve your production cost and energy reduction goals, such as:
Increased Overall Equipment Effectiveness (OEE)
Reduced Asset Downtime
Higher Return on Assets (ROA)
Producers of basic chemicals such as chlor-alkali and caustic soda are confronted with fierce competition and low margins. As the cost of energy goes up in the energy-intensive field of chlor-alkali and caustic soda production, every percentage saved can make a significant difference to your bottom line.
R2 understands that the energy efficiency of an electrolyser is determined by the complex inter-relationships of different process parameters. Slight changes in operational set-points, such as temperature or caustic concentration, can make a huge difference.
R2's research has shown that up to a 3-5% savings in energy consumption can be achieved by operating the plant at optimum set-points for caustic concentration & temperature.
R2's process optimization portfolio consists of two products: Econometer, a dashboard that displays key performance indicators such as production rate and normalized specific energy consumption, and Solver, an optimization tool that recommends specific set-points for operating parameters like temperature and caustic concentration.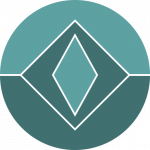 Calculates key performance indicators, providing real-time analysis, and displaying theoretical savings in an dashboard.